Subscribe & watch your savings grow.
Become a Spirit of Hemp Subscriber today by setting up a subscription for your favourite products and you'll save 15% straight away.
Remain subscribed for 6 months and that 15% will grow to 17%.
After 12 months your subscription saving will increase again to 20%.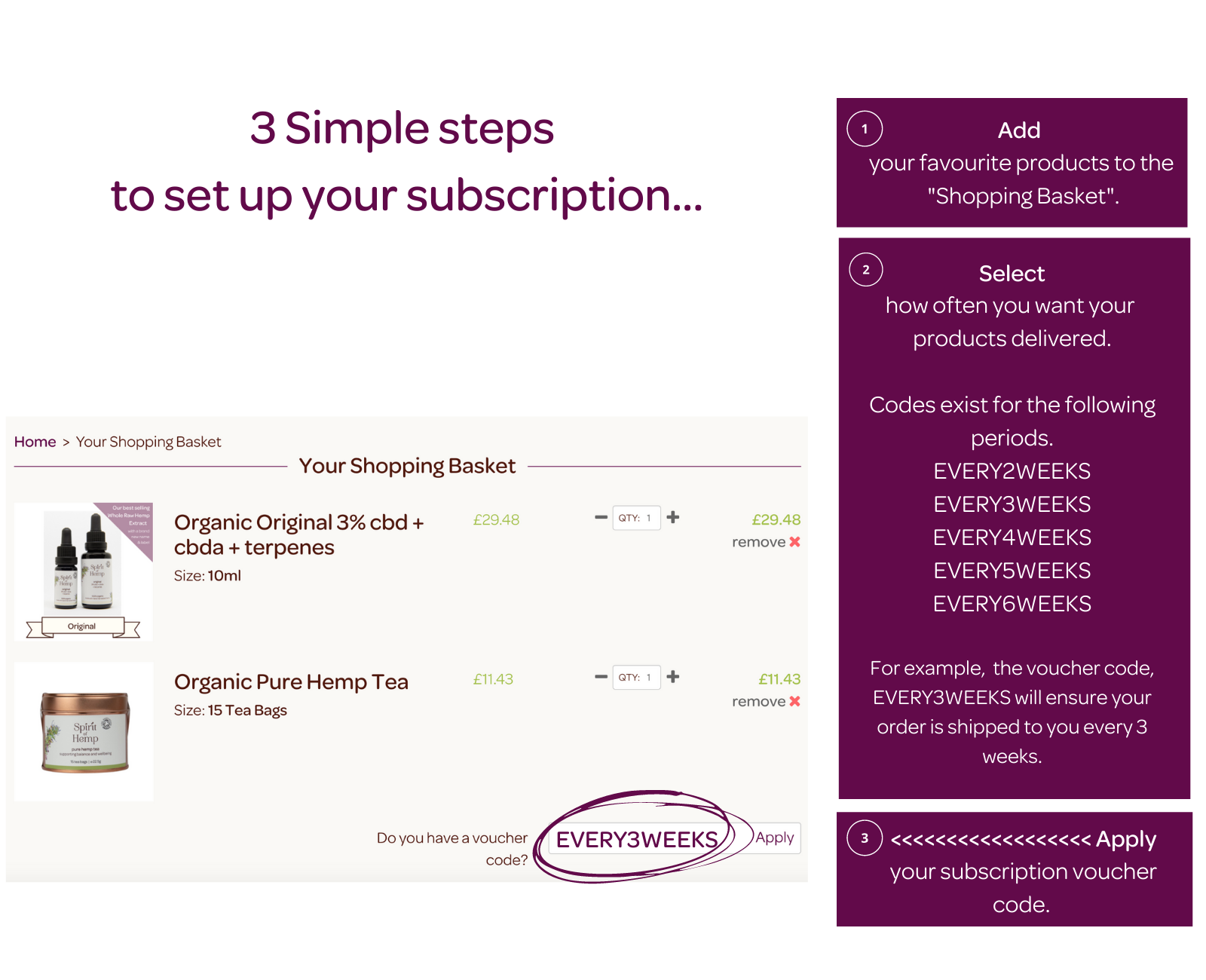 You can skip a delivery, add new products, stop or pause certain products, change your delivery address or cancel at anytime**.
**We will always require a minimum of 5 working days notice before your scheduled charge date in order to make any changes to your upcoming order or payment schedule.
Contact Us.
Monday - Friday
9.30am -12.30pm or 1.30pm - 4.30pm
Tel: +44 (0) 203 092 0624.
or
Email: support@spiritofhemp.com
Start saving today. SHOP NOW
Want to set up your subscription by phone? We can do that!
Call +44 (0) 203 092 0624
Monday - Friday: 9.30am -12.30pm or 1.30pm - 4.30pm