Spirit of Hemp, CBD oil Spirit of Hemp, CBD oil Spirit of Hemp, CBD oil
30% Off "Big" Life Force Bundle
30% Off "Big" Life Force Bundle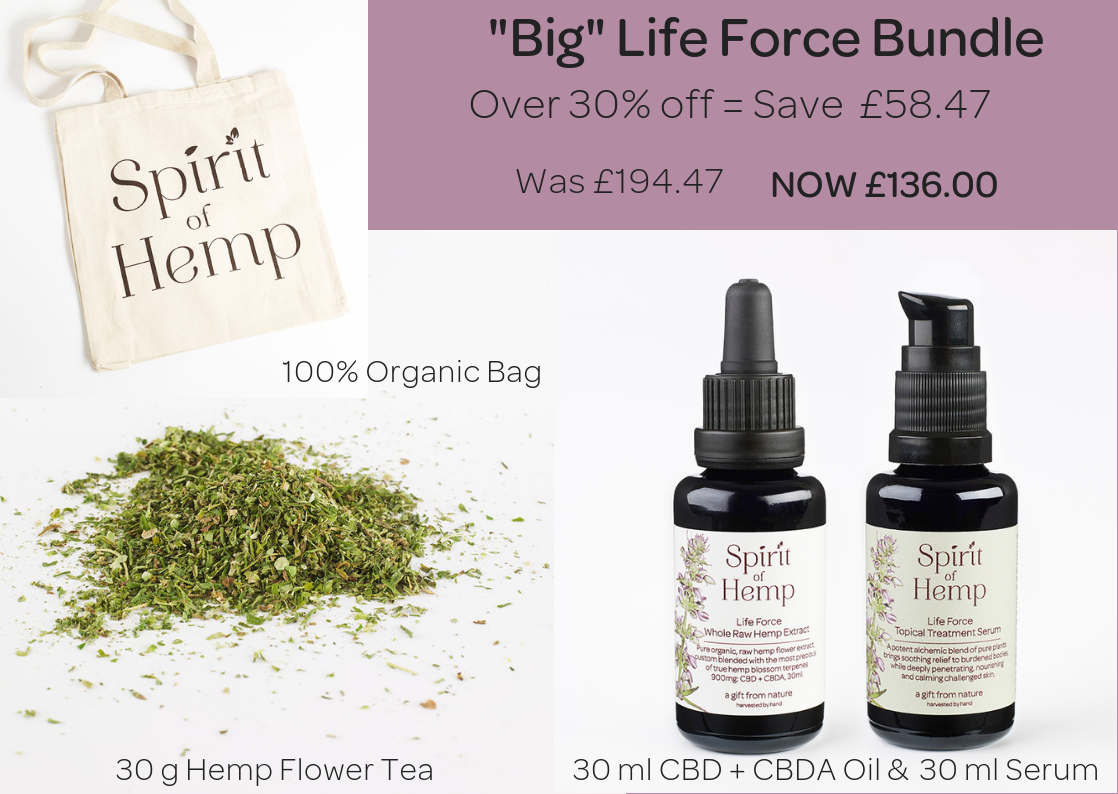 Spirit of Hemp
One of the small size of each of our wonderful 100% Organic Products.
I x 30ml Whole Raw Hemp Extra CBD + CBDA
1 x 30 ml Topical Treatment Serum
1 x 30 g Hemp Flower Tea
1 x Organic Spirit of Hemp Canvas Bag.
Save over 30%!!
*Discount codes are not redeemable on this bundle or any other bundle offer.
You may also like
The item has been added to your basket