Published on 2nd September 2020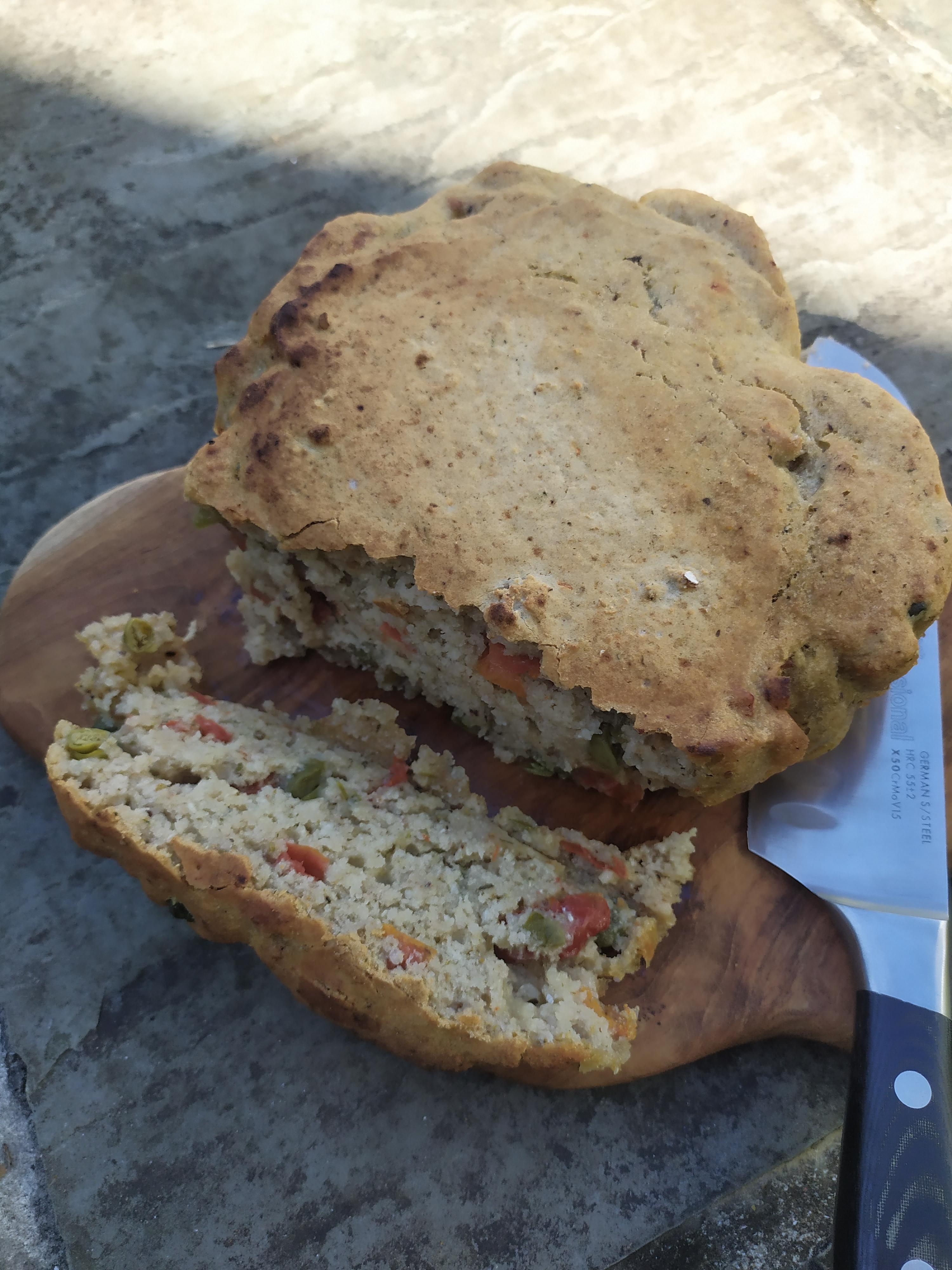 "This bread in all forms has completely changed my life... adding in fun flavours like capers and sun dried tomatoes makes this bread go from an everyday item, to a show stopping, delicious addition to any meal you may be consuming. Yes... I eat this for breakfast, lunch and dinner, and you will too. Since starting this recipe development process with Spirit of Hemp I have really enjoyed putting their oil in everything... and I can tell you that adding it to this bread has really tickled my fancy for ages! So this week I tried it, fed it to my housemate and let the joy flood in. We ate the whole loaf in one sitting and truly had the greatest afternoon digesting and ingesting this wonderful combination. Try it out... and remember you can always change up the flavours by adding your own extras... I've also done this recipe with loads of seeds, rather than with capers and sun dried toms."
We're were excited to introduce this delicious vegan, gluten free bread and can't wait to make it for all of our friends and family.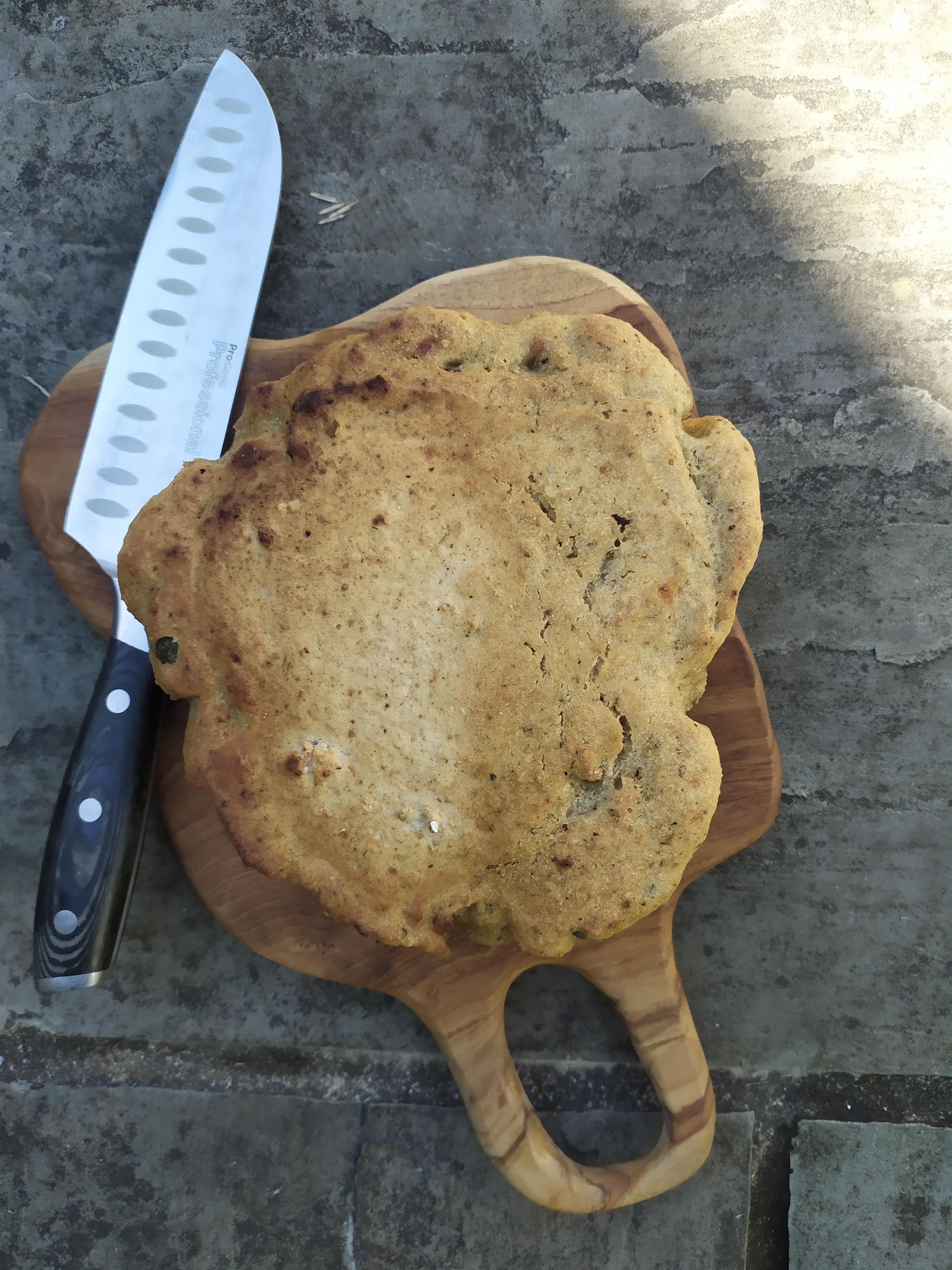 INGREDIENTS

METHOD

Makes enough for 3-4 people... unless you eat it all like we did.



1 Cup of buckwheat groats (grind them in a high speed blender)
1 Cup of gluten free self raising flour
1 TBSP of baking powder
1 TSP of pink salt
1 TBSP of za'atar
1 TSP of black pepper
1/4 Cup of chopped sun dried tomatoes
1/4 Cup of capers
1 TBSP of nutritional yeast
1 TBSP of coconut sugar
2 or 3 Cups of warm water
8 Drops of CBD oil

ps. save some of the oil from your sun dried tomatoes to make the baking paper a little more easy and the bread even more delicious.

STEP 1
Pre heat the oven at 180
STEP 2
Ground all your groats until they become a flour
STEP 3
Mix all dry ingredients together, mix well
STEP 4


Add in 2 cups of warm water and your

CBD

. Make sure you're making a paste like texture, not a dough, and if you need ad in one more cup of warm water. You want it wet enough to pour into a mould easily.
STEP 5
Add in all the extra yum stuff at this point and mix well. If the mixture is too wet then the fun extras will sink to the bottom and bake like that... so pay attention to your texture here.
STEP 6
Grease up your baking paper with oil
STEP 7
Pour the mixture in and decorate the top with seeds or anything you think will look beautiful
STEP 8
Place in oven for 20-30 minutes
STEP 9
The bread is like a cake in the way it cooks, you can check it's cooked through by poking a knife and checking if the knife comes out clean.
STEP 10


Eat right away if you want... or leave out for 2-3 days... You can keep it in the fridge if you want it to last longer. ENJOY.
Hope you've enjoyed this weeks Vegan Wise recipe, we definitely have! Make sure to tag @spiritofhempcbd in your instagram stories so that we can see all of your beautiful breads. And remember that you can always change the Original 3% Oil for our Intense 7% Oil if you'd like.